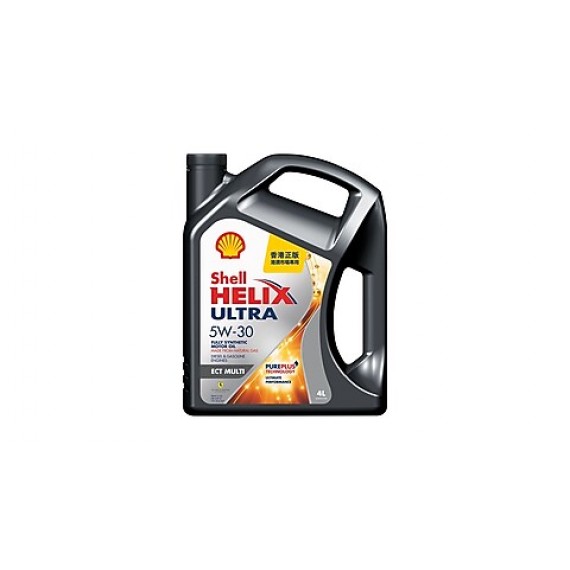 SHELL HELIX ULTRA ECT MULTI
SHELL HELIX ULTRA ECT MULTI
Shell's ultimate protection for vehicle emission systems
Categories : Lubricants
BRANDS : Shell
Fully synthetic motor oil – Shell's ultimate protection for vehicle emission systems
Shell Helix Ultra ECT Multi 5W-30 features its most advanced emissions-compatible technology that helps to keep diesel particulate filters clean to help maintain engine performance. It meets the requirements from multi leading OEMs.
Shell Helix Ultra ECT Multi 5W-30 provides:
Approved by the markers of high-performance vehicles
Can be used for gasoline, diesel and gas engines, and it is also suitable for biodiesel and gasoline/ethanol blends.
What are fully synthetic motor oils?
Shell Helix Ultra fully synthetic oils are manufactured from 100% synthetic base stock and high quality additives to achieve higher performance levels than both synthetic technology and mineral oils. To these high-quality synthetic base oils we add our proprietary Active Cleansing Technology to create a motor oil that helps provide superior cleansing and protection for today's engines.
Fully synthetic motor oils help protect your engine
It is not just freezing Arctic conditions or blistering deserts that push oil to extremes. Everyday motorway driving or congested city traffic, where the car repeatedly has to stop and start, can mean severe conditions for engine oil. Shell Helix Ultra's fully synthetic formulation offers Shell's maximum protection in very hot and extremely cold climates, and severe driving conditions.
Phone
:
+852 2682 0293
Fax
:
+852 2471 3832
Email
:
Address
:
2009, 20/F, Metro Loft, 38 Kwai Hei Street, Kwai Fong, N.T