【Fortune Turns The Wheel】The Best High Performance Tire in Asia Market - MaxContact 6
February 05, 2021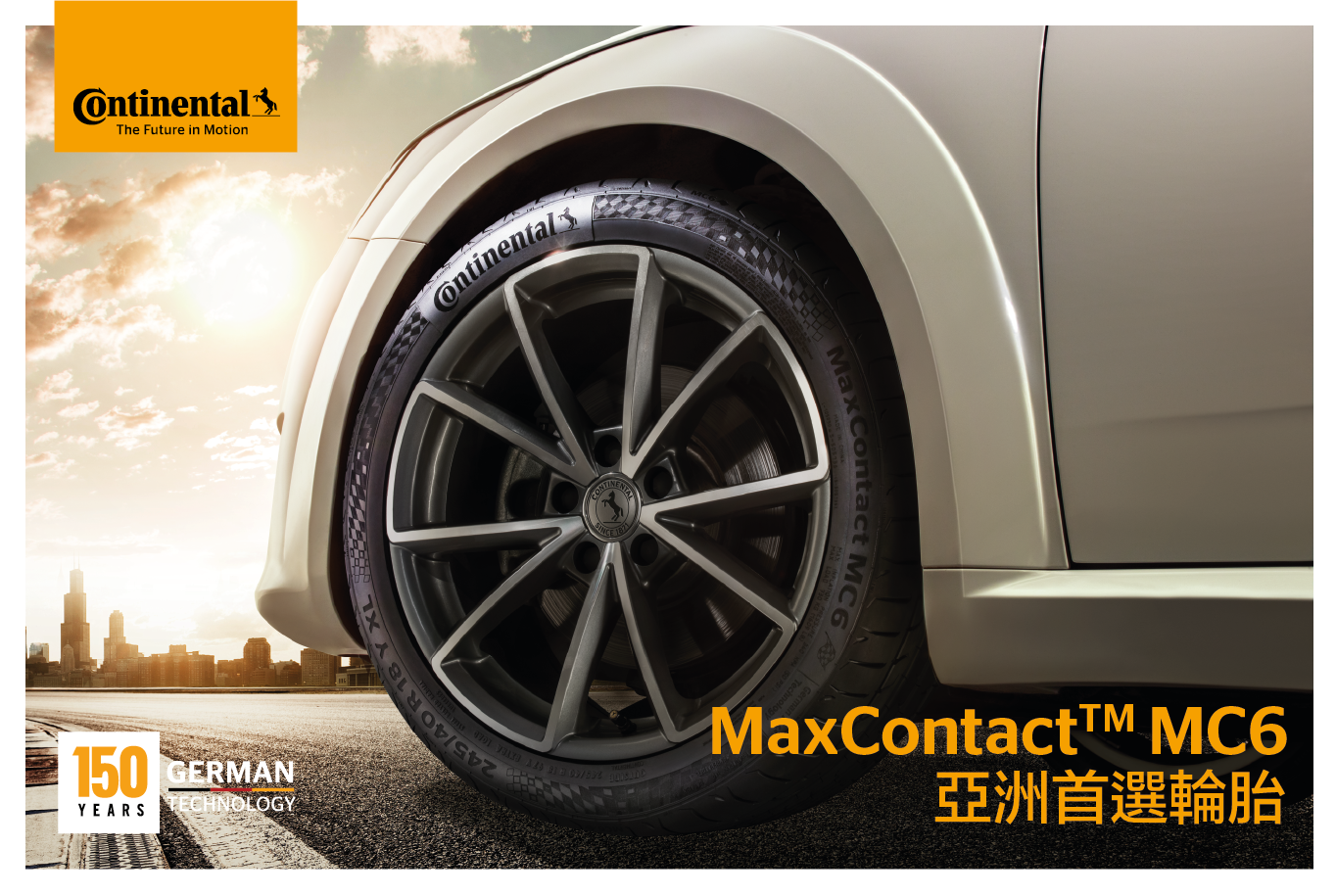 Multifunctional Tread
Dedicated areas on MaxContact MC6®'s tread design are responsible for the tyre's performance. These features cover all four directional forces that are applied to the tyre tread.
Stable Rib Structure - To achieve faster dry braking and efficient traction for acceleration, these longitudinal ribs are engineered to avoid block distortion by transferring circumferential forces efficiently to the road.
Chevron Grip Elements - Performance designed Chevron Grip Elements allow even pressure distribution during cornering even on the inside tyre of the vehicle resulting in enhanced grip, better wet braking and handling.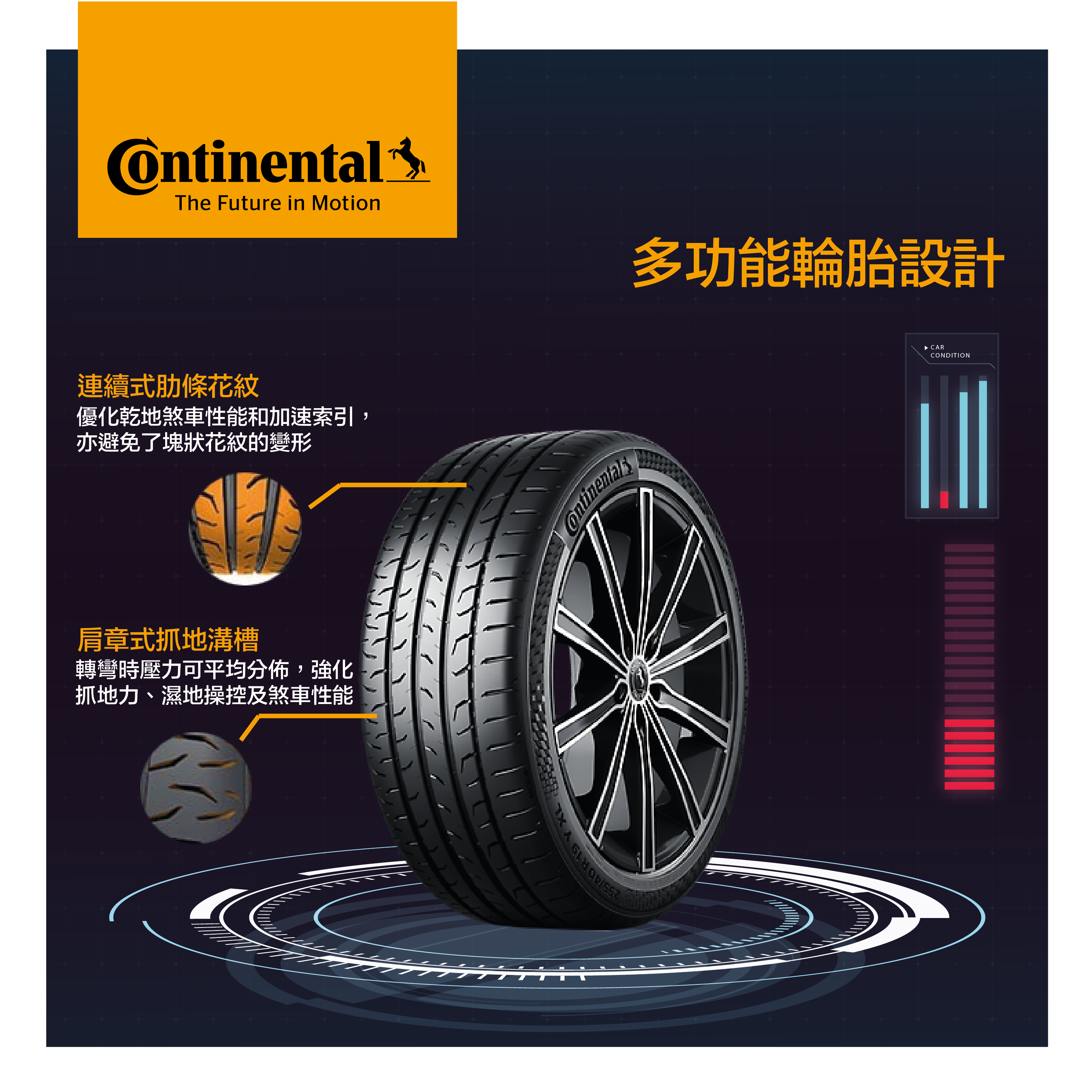 Longitudinal Chamfered Edges - Prevent the rolling-in-effect of the ribs in the lateral direction for maximum contact area to achieve enhanced cornering grip and stability.
Asymmetric Rib Geometry - The supporting angles of the rib-shoulders prevent slanting of the ribs under heavy cornering manoeuvres and sharp changes of steering direction, thus ensuring an enhanced cornering response.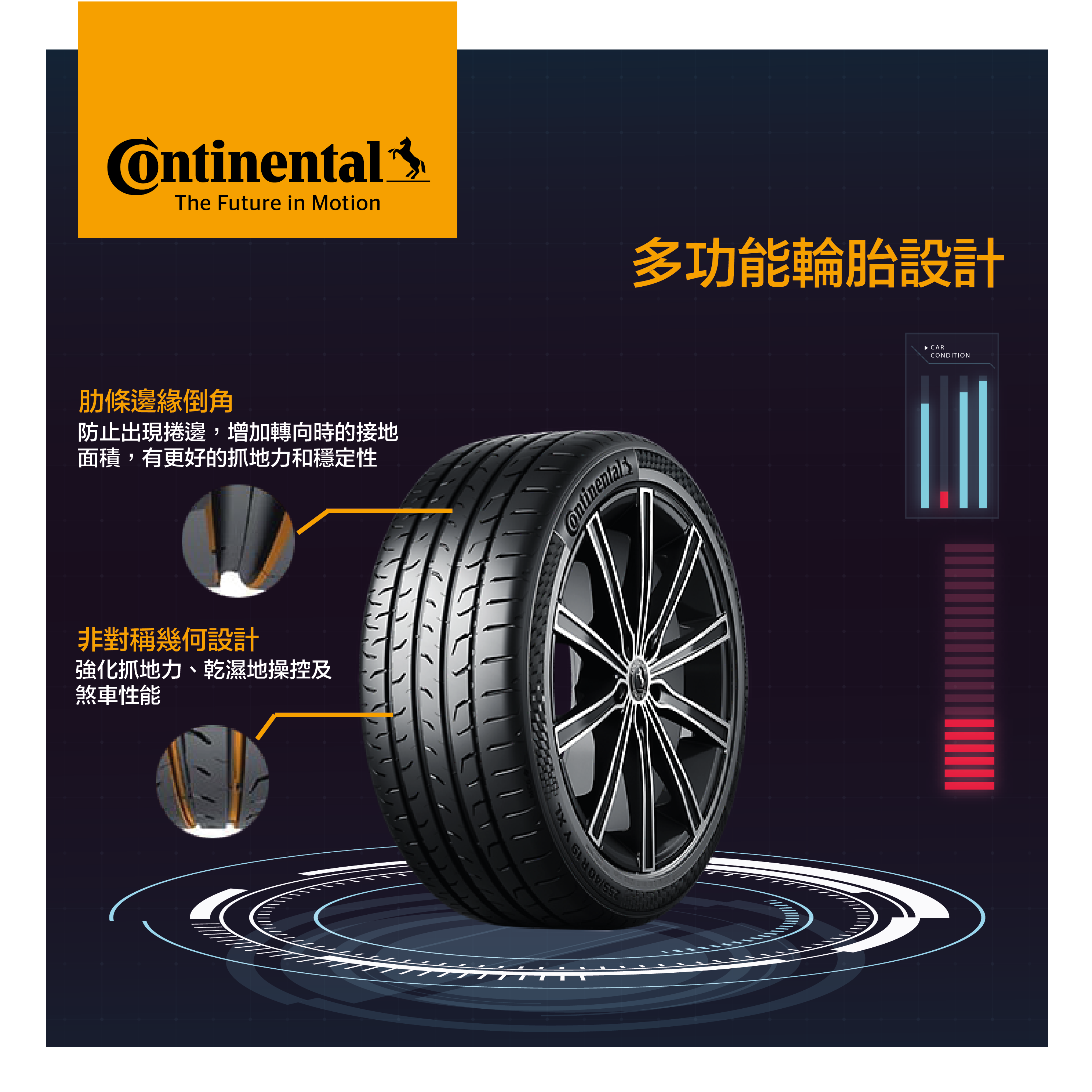 Stabiliser Bars
Fix and stabilise the outside shoulder blocks and the longitudinal rib to form one stable unit, for enhanced handling and cornering grip. Depending on the dimension, there are about 50 stabiliser bars positioned around the tyre's circumference.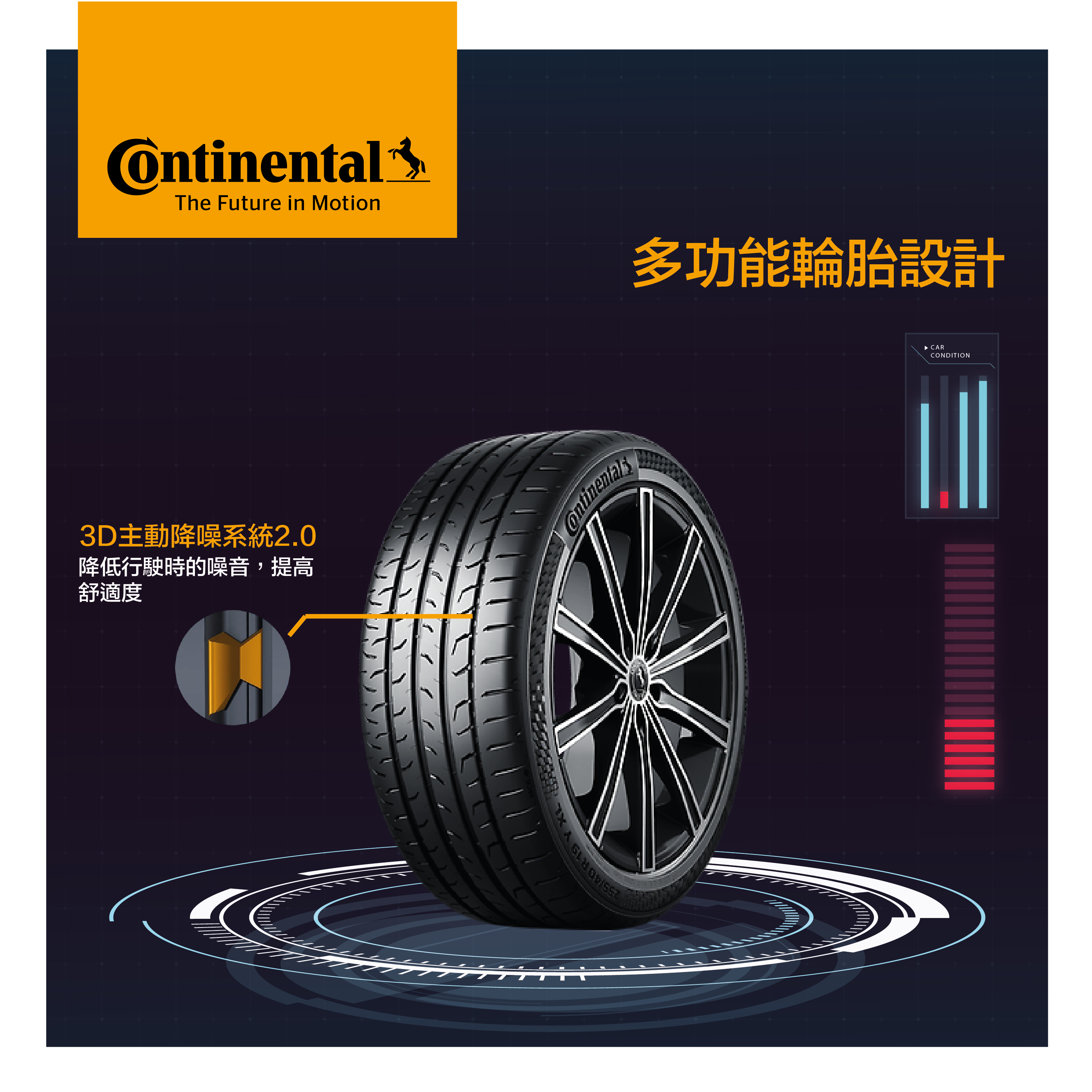 Noise Breaker 2.0
Breaks down the noise waves which flow through the grooves to ensure a comfortable low noise ride.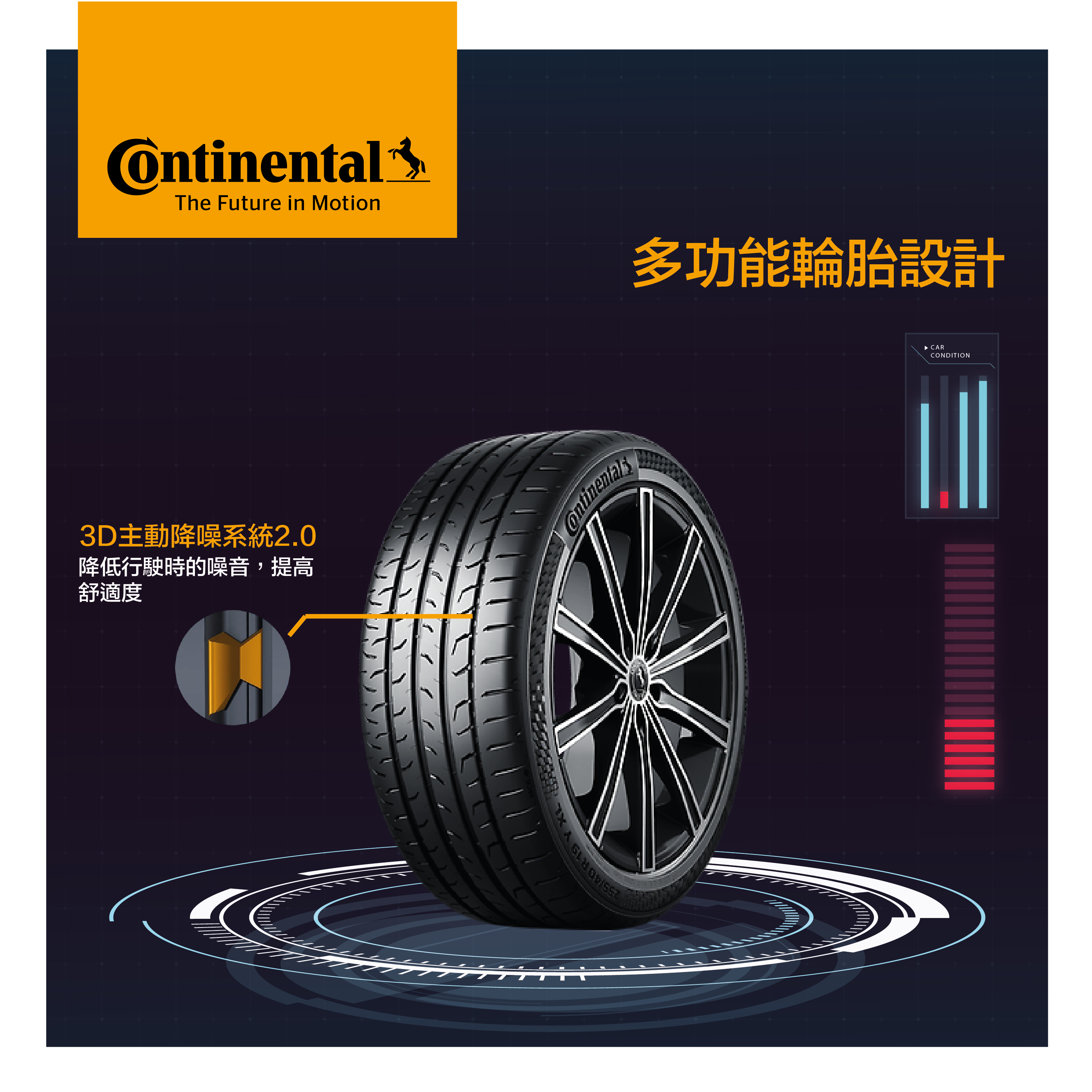 Phone
:
+852 2682 0293
Fax
:
+852 2471 3832
Email
:
Address
:
2009, 20/F, Metro Loft, 38 Kwai Hei Street, Kwai Fong, N.T