Continental Celebrates 150 Year Anniversary
October 08, 2021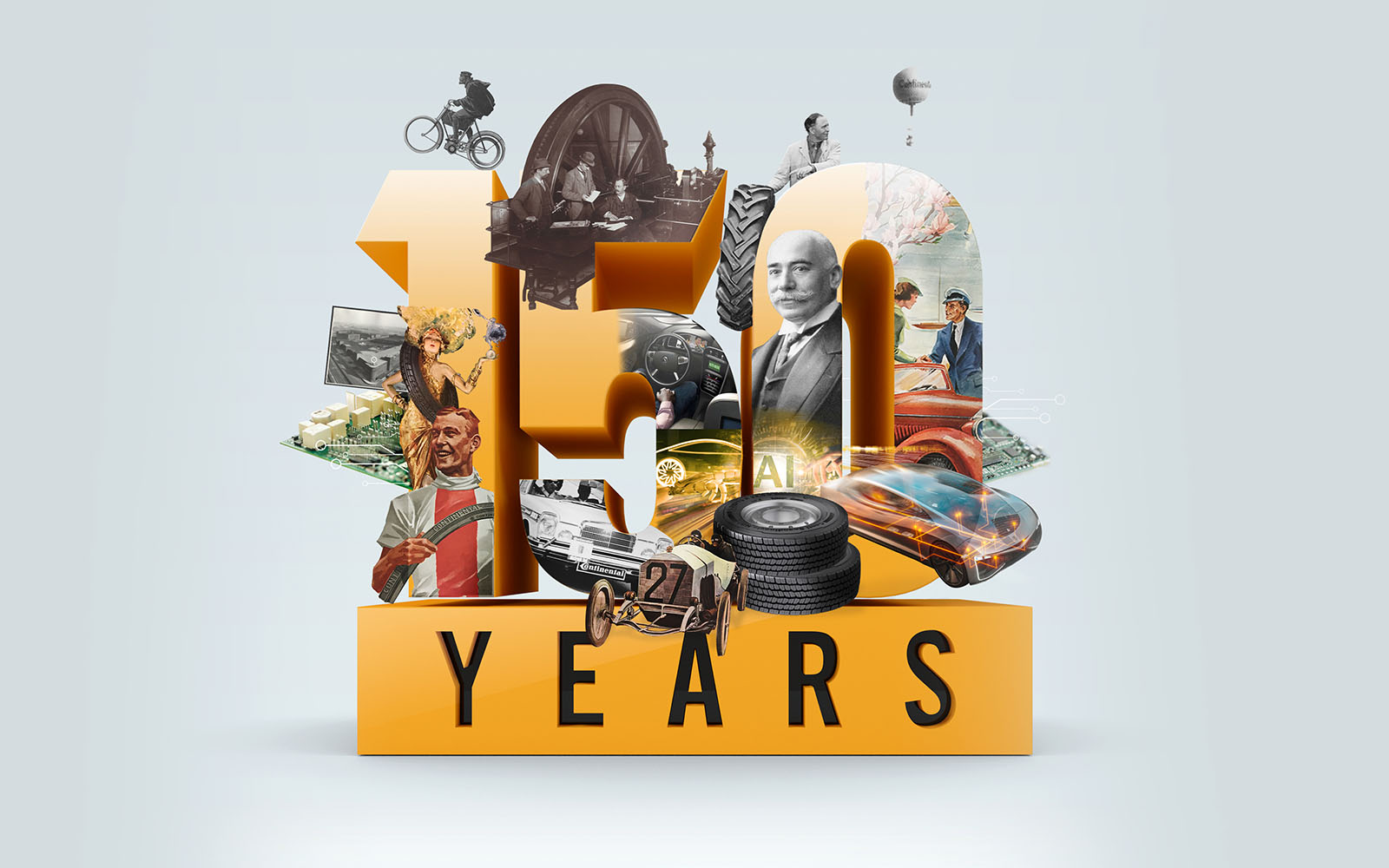 Continental Celebrates 150 Year Anniversary
Founded in 1871 in Hanover Germany as a rubber manufacturer, 15 years before the first automobile was manufactured

Continental is now one of the largest high-tech corporations in the automotive industry and a top four global tyre manufacturer

150 years of helping customers see the opportunities of "The Future In Motion"
Continental, one of the largest tyre and automotive technology suppliers in the world, is celebrating its 150th year in business today. The company was founded in Hanover, Germany, in 1871. Over the next 15 decades, Continental transformed from a local manufacturer of tyres and soft rubber products to an international technology company.
Worldwide, three out of every four vehicles on the road are equipped with Continental tyres or automotive technologies. An estimated one billion people place their trust in Continental every day.
Continental will celebrate the company's esteemed history with stories on how it became a driving force of technological progress.
Before cars were even invented, the company began by manufacturing horse "hoof buffers" along with solid tyres for carriages and bicycles. In 1904, Continental was the first company in the world to develop automobile tyres with a patterned tread, and four years later invented the detachable rim.
On the year of its 50th anniversary, in 1921, Continental produced its first commercial truck tyres, and became the first German company to produce tyres reinforced with pliable cords rather than linen fabric. Six years later, it launched the very first pneumatic tractor tyre in Europe.
The following decades saw continued innovation.
In 1955, Continental was the first company to develop air springs for trucks and buses, and the first German company to start manufacturing tubeless car tyres, which it had patented after World War II.
By the 1960s, widespread production of radial tyres had begun, and Continental employed 26,800 people. It revolutionized the solid tyre segment, which are used on forklift trucks, airport vehicles, and other heavy-duty industrial applications, with its ContiSuperElastic tyres, leading to what is today the industry standard abbreviation for the category: CSE.
In 1967, the company opened the Contidrom test track, which is still used as a global standard today in tandem with the Uvalde Proving Grounds in Texas, where tyres have been tested since 1959.
By 1988, the company had almost doubled in size, employing 45,900 people around the world. It had acquired Uniroyal and Semperit in Europe, and General Tire in the United States. Within the next 10 years, the company reinforced its position as a global tyre manufacturer by adding sites in Central and South America, Africa, Eastern Europe, and Asia. Continental has been recognized as a premium tyre manufacturer throughout its history, and the tradition continues today, expanded with additional technologies.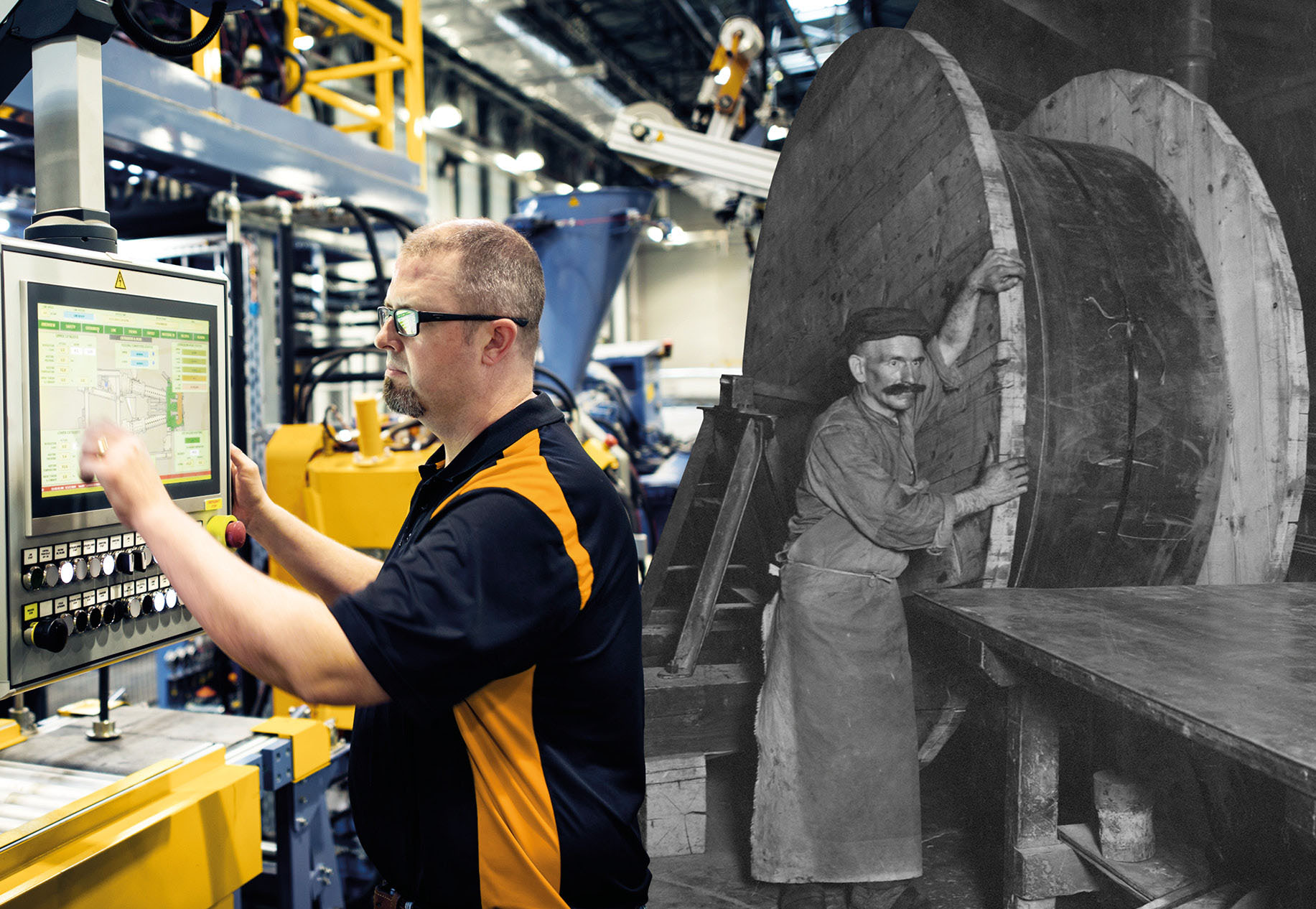 Continental develops pioneering technologies and services for sustainable and connected mobility of people and their goods. Founded in 1871, the technology company offers safe, efficient, intelligent, and affordable solutions for vehicles, machines, traffic and transportation. Continental generated preliminary sales of €37.7 billion in 2020 and currently employs more than 235,000 people in 58 countries and markets. In 2021, the company celebrates its 150th anniversary.
The Tires business area has 24 production and development locations worldwide. Continental is one of the leading tire manufacturers with more than 56,000 employees and posted preliminary sales of €10.2 billion in 2020 in this business area. Continental ranks among the technology leaders in tire production and offers a broad product range for passenger cars, commercial and special-purpose vehicles as well as two-wheelers. Through continuous investment in research and development, Continental makes a major contribution to safe, cost effective and ecologically efficient mobility. The portfolio of the Tires business area includes services for the tire trade and fleet applications, as well as digital management systems for tires.
=========================================================================
Appendix – About Continental

Shaping the Future of Mobility
In 1968, the first electronically controlled driverless car took to the track at the Contidrom, to the amazement of the press and public. More than 400 news outlets reported on the event, with one publication calling it the "Ghost Car." The car was used to test the performance of Continental's tyres. But the company didn't stop there.
In 2007, Continental became one of the top five largest automotive suppliers worldwide, and remains involved in actively shaping the future of mobility. In 2012, a highly automated Continental test vehicle was launched in the U.S., covering 15,000 miles of public roads – without any accidents. Today, Continental has a global fleet of automated and autonomous driving test vehicles. They collect data covering more than 9,000 miles per day. The result is around 100 terabytes of data and corresponds to around 50,000 hours of driving footage.
A supercomputer evaluates these test drives and creates virtual worlds in which further real test drives can be simulated. This virtual simulation enables up to 5,000-mile test drives per hour, helping to significantly shorten development times for automated and autonomous driving technologies.
This year, at one of the largest consumer electronics shows in the world, Continental was recognized with three CES 2021 Innovation Awards. This marked Continental's eighth CES Innovation Award and fifth consecutive year being recognized for its mobility innovations.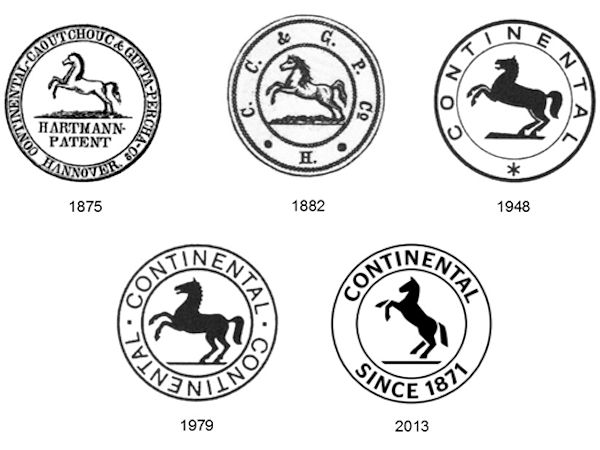 The Continental Logo
Continental adopted the "rampant horse" as its logo around 1875. It began with a local veterinarian named Hartmann who invented "hoof buffers" made from soft rubber, designed to prevent horses from slipping on icy surfaces. He held the patent, while Continental produced and distributed them.
But the broader significance of the horse stems from the company's roots in Hanover, Germany; the thoroughbred racing horse of the same name is a traditional symbol in the region. It first appeared on the coat of arms for the Dukes of Brunswick-Lüneburg in the 14th century and is still in use today in the German state of Lower Saxony.
The rampant horse is one of the most familiar trademarks in the automotive industry, symbolizing strength, agility and endurance. The horse has evolved over the years but remains an iconic symbol of the Continental brand.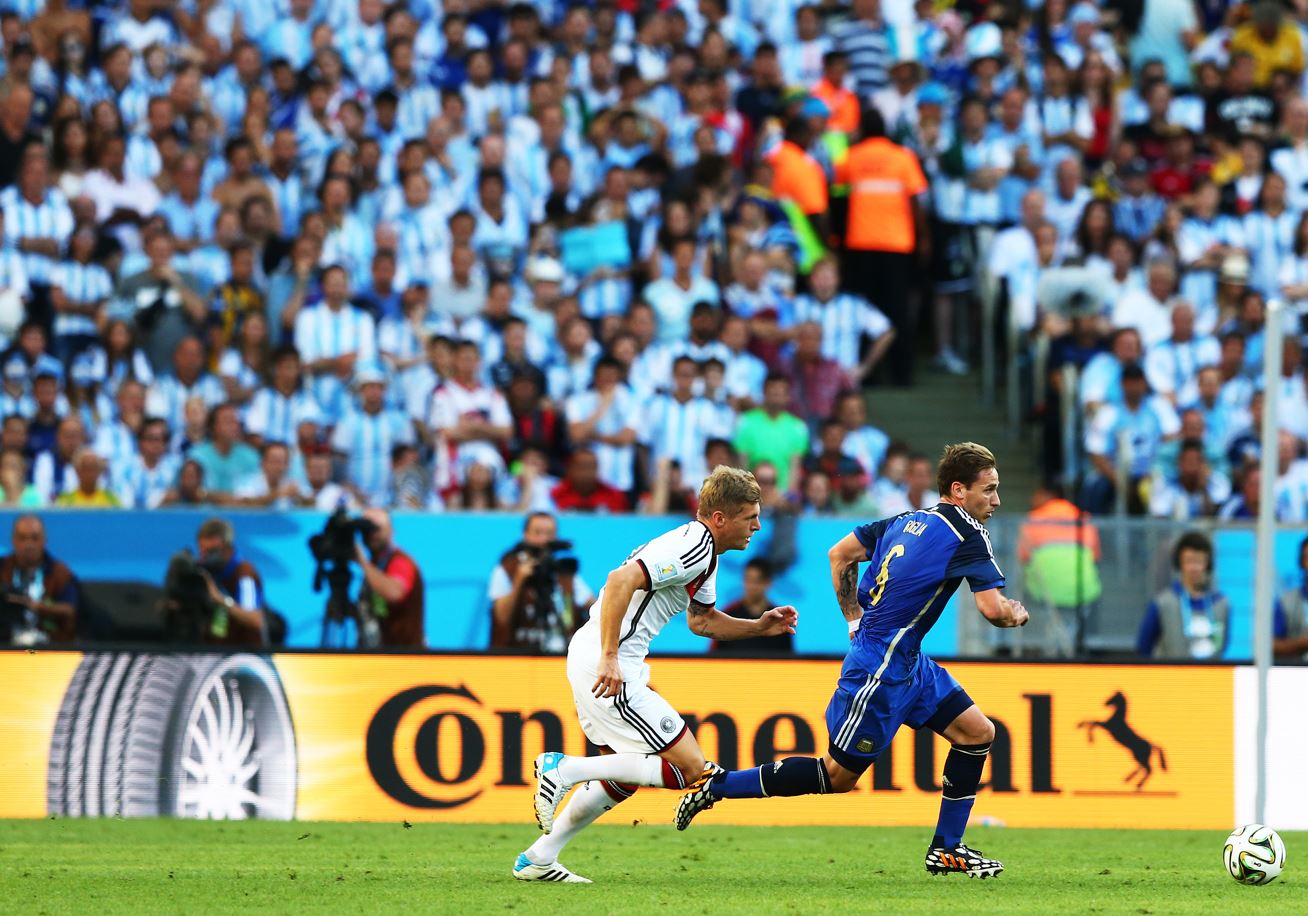 Football
A strong supporter of football, Continental's football roots date back to the 1950s when the company became an exclusive partner of Hannover 96, a German professional soccer club, as two players of the 1954 championship team worked for Continental. Since then, Continental has expanded its partnerships around the world.
In 1995, Continental began sponsoring the European UEFA Champions League and EURO tournaments, and sponsored the FIFA World Cup from 2003 to 2014. In the U.S. and Canada, Continental has sponsored Major League Soccer since 2010. The company also sponsors national and local teams in countries such as Spain, Ireland, and Mexico. Within the APAC region, Continental has sponsored the Asian Football Confederation (AFC) since 2015.
Continental was also one of the first active sponsors of international women's football. Continental supports teams from the U.S., UK and Ireland in this once male-dominated field.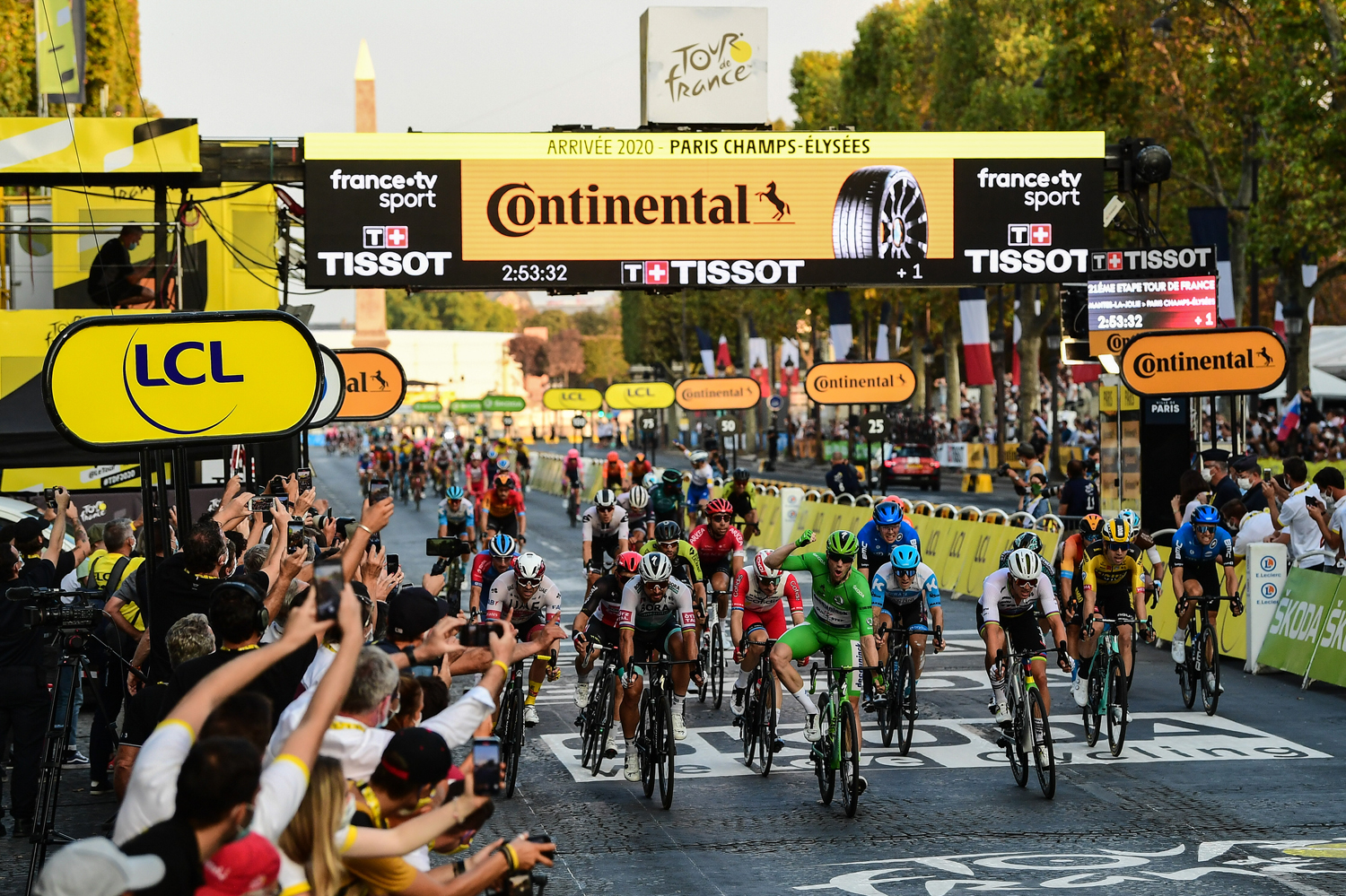 Cycling
Continental began manufacturing bicycle tyres from the very beginning, in 1871. The company's bicycle tyre portfolio offers options for racing bikes, mountain bikes, cross-country bikes or trekking bikes. To showcase its leadership in this segment, Continental has placed its premium bicycle tyres on the main stage, becoming synonymous with success in the Tour de France. Eight out of 10 Tours in the last decade have been won on Continental tyres.
The Special Edition Grand Prix 5000 is the new era in cycling. With the legendary BlackChili Compound, it delivers the best balance of grip and rolling resistance. Continental is not only a Main Partner to the Tour, but one of the most successful equipment suppliers. All the official Tour vehicles are fitted with PremiumContact 6 tyres.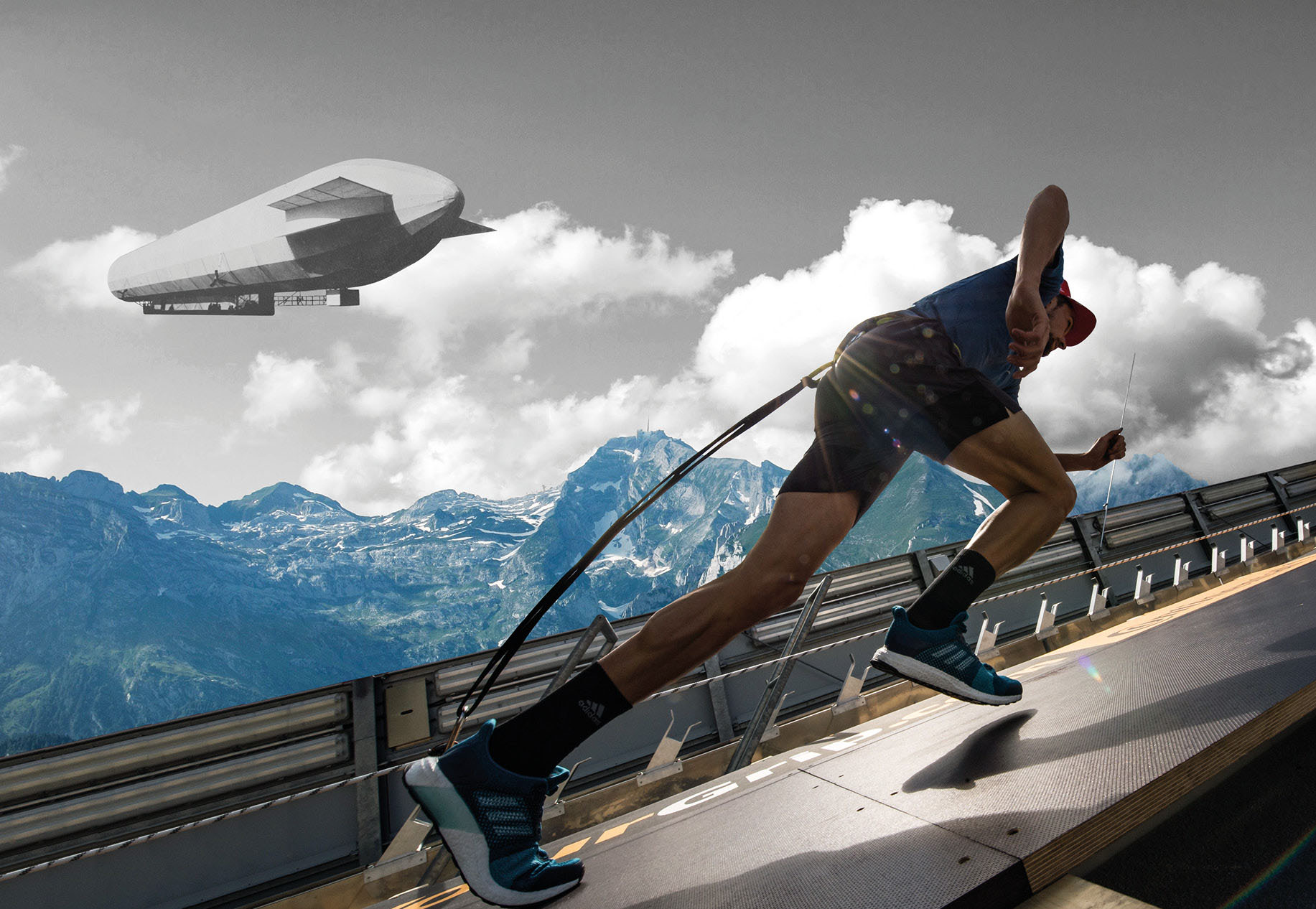 Adidas
Continental has also partnered with the athletic shoe company adidas. The collaboration with adidas began in 2010 when adidas enlisted the expertise of Continental for the rubber soles of its shoes. The development engineers at Continental set out to determine what ideal natural and synthetic rubber compounds would make a significant difference to an athlete's performance – regardless of weather conditions, temperature, or running surface. The result of the efforts is a sole that offers 30 percent more traction, a reduction in slip, and more efficient running than ever before. Today, Continental rubber is used on the soles of over 137 models of shoes. The shoe partnership has seen one Guinness World Record, two Olympic medals, and three marathon world records – just to name a few.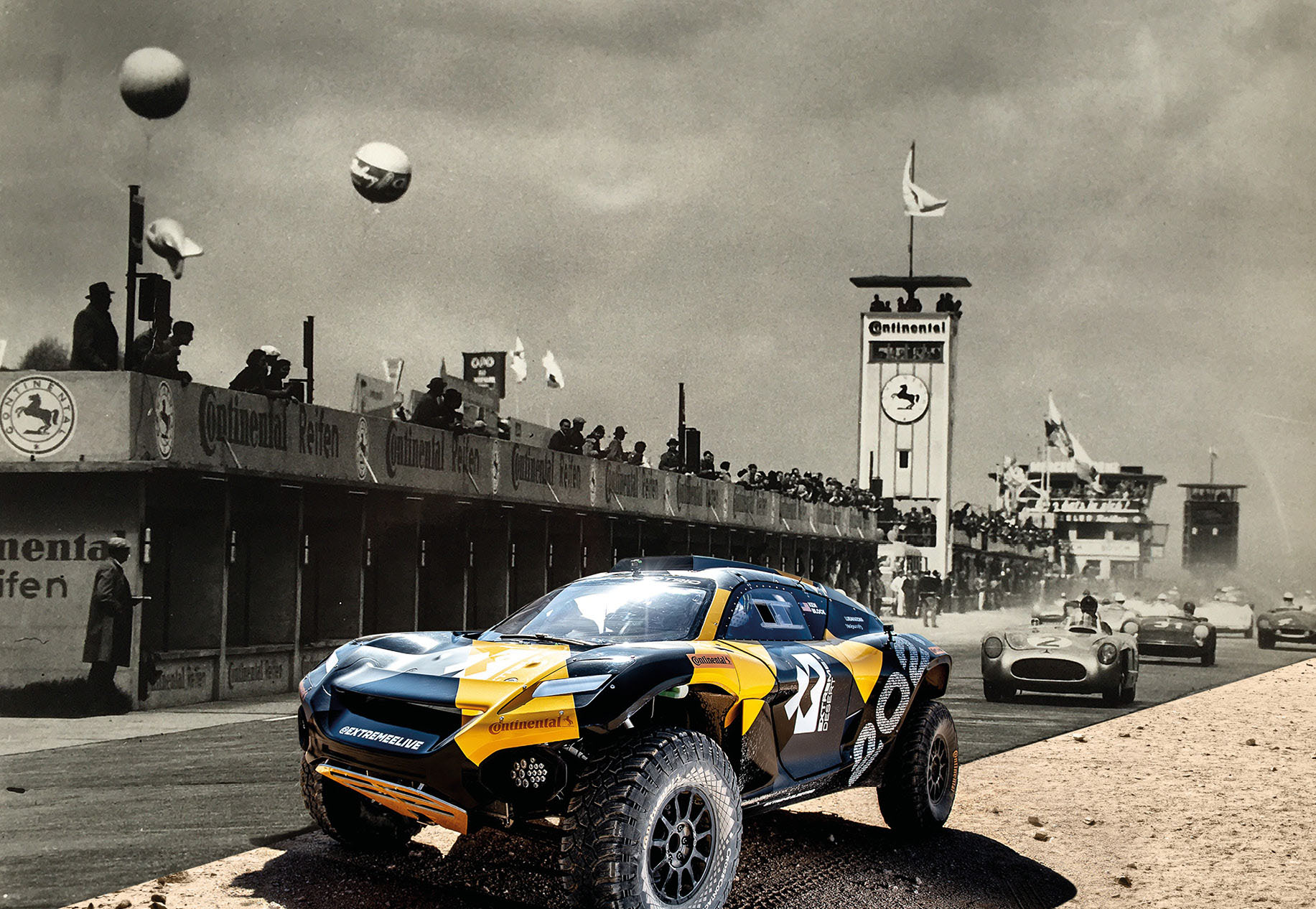 Racing Tyres
Continental also has a storied history in racing. Continental pneumatic tyres were used on the first Daimler Mercedes, which achieved a sensational victory in the 1901 Nice-Salon-Nice car race. All three podium winners at the 1914 French Grand Prix were Daimlers fitted with Continental tyres.
Between 1935 and 1940, Mercedes and Auto-Union (known as Audi today) cars fitted with Continental racing tyres have a formidable streak of racing triumphs. Four consecutive victories in the German Grand Prix, four wins in the North African Tripoli race, three in Italy, plus numerous speed records help racing drivers like Rudolf Caracciola, Berndt von Rosemeyer and Hans Stuck achieve international fame.
In 1951, in close collaboration with Daimler-Benz and Porsche, Continental repeated its prewar successes on the racetrack. Racing in cars fitted with Continental tyres, drivers such as Karl Kling, Stirling Moss, and Juan Manuel Fangio won the 1952 Carrera Panamericana and the French, British, Dutch and Italian Grand Prix. But Continental didn't limit its high-speed tyres to professional racers. In 2003, the company unveiled the ContiSportContact 2 Vmax, the world's first road tyre approved for speeds of up to 224 miles per hour (360 kilometers per hour). Later, Continental was officially recognized by Guinness World Records for selling the fastest road-legal tyres in the world.
Continental continues to innovate in the UHP segment with the Continental tyre brand as well as acquired brands. In 2016, the company acquired Hoosier Racing Tire Corp., who continues to supply tyres for most racing applications throughout the world.
Continental most recently partnered with Extreme E – the most extreme racing series in the world. Utilizing pure electric vehicles, the drivers need a reliable tyre that provides grip, traction and excellent performance at every stage of the race, but also a tyre that can handle the heavier electric SUV which delivers extra torque upon starting and acceleration.
Continental provides the tailor-made CrossContact tyre for all competitors, delivering the necessary grip as drivers explore a wide range of conditions from scorching heat to blistering cold, and muddy, sandy or even icy roads. But we contribute more than tyres: Our ContiConnect technology enables the drivers and teams to monitor their tyre data in real-time. The system measures tyre information like tyre pressure, tread depth and temperature via sensors in the tyres and transfers it in real-time, enabling the team to adjust their race strategy if necessary.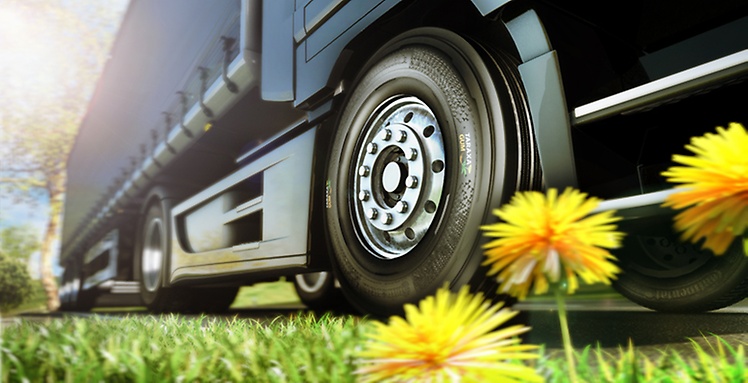 Sustainability
In addition to its partnership with Extreme E, the company has been active in sustainability initiatives throughout its history. Continental was the first manufacturer to launch an environmentally friendly passenger tyre, the ContiEcoContact, in 1991. Today, the ContiEcoContact is now in its fifth generation and continues to be ranked best-in-class by independent tests.
Continental was also the first to release a prototype commercial truck tyre made of alternative natural rubber in 2016, using its Taraxagum rubber from dandelions. Two years later, the Urban Taraxagum bicycle tyre became the first serial tyre to be manufactured using natural rubber from the dandelion plant. The bicycle tyres were showcased at the 2020 Tour de France and are available for consumers to purchase.
Continental also contributes to the sustainability of the manufacturing industry. In March 2019, the company announced an open source, eco-friendly dip technology called Cokoon. This new technology bonds textiles and rubber without the use of resorcinol and formaldehyde in the textile dip. Textiles are widely used as reinforcing materials in tyre manufacturing, as well as in the production of mechanical rubber goods such as hoses and conveyor belts. The series production of the first of 250,000 passenger car tyres featuring their new sustainable adhesive technology began in 2019.
Continental's Vision 2030 integrates sustainable and responsible business as a key ambition. By 2050, the company aims to reach: 100 percent carbon neutrality along its entire value chain, including products, operations, and supply; 100 percent emission-free mobility and industries; 100 percent circular economy with closed resource and product cycles; and 100 percent responsible sourcing and business partnerships.
Phone
:
+852 2682 0293
Fax
:
+852 2471 3832
Email
:
Address
:
2009, 20/F, Metro Loft, 38 Kwai Hei Street, Kwai Fong, N.T